"We… hereby declare the establishment of a Jewish State in Eretz-Israel…"
The Declaration of Independence is the founding document of the State of Israel and is regarded as an expression of the nation's vision and its central beliefs. As such, it is similar to France's Declaration of the Rights of Man and the Citizen, Britain's Magna Carta, and the US Declaration of Independence. Although it was composed in a time of great tension, the declaration is succinct, written in expressive but not flowery language. While it conveys the spirit of those dramatic days, it also addresses itself effectively to the future. Because there was no time to spare, the Declaration was read from a mimeographed sheet, and the 37 signatories – members of the Provisional Council of State – signed their names to a blank parchment sheet. The official copy of the Declaration was later inscribed by an artist. It was laid out in the form of a scroll and placed in a silver case.
The scroll is composed of three parts. The two upper sections are made of parchment-like paper, while the lower section, containing the signatures, is made of real parchment. The three parts were treated and made to look identical. It is sealed with wax and a cotton tassel attached. The Declaration of Independence is kept under special conditions at the Israel State Archives, and is being shown here to the public for the first time in many years.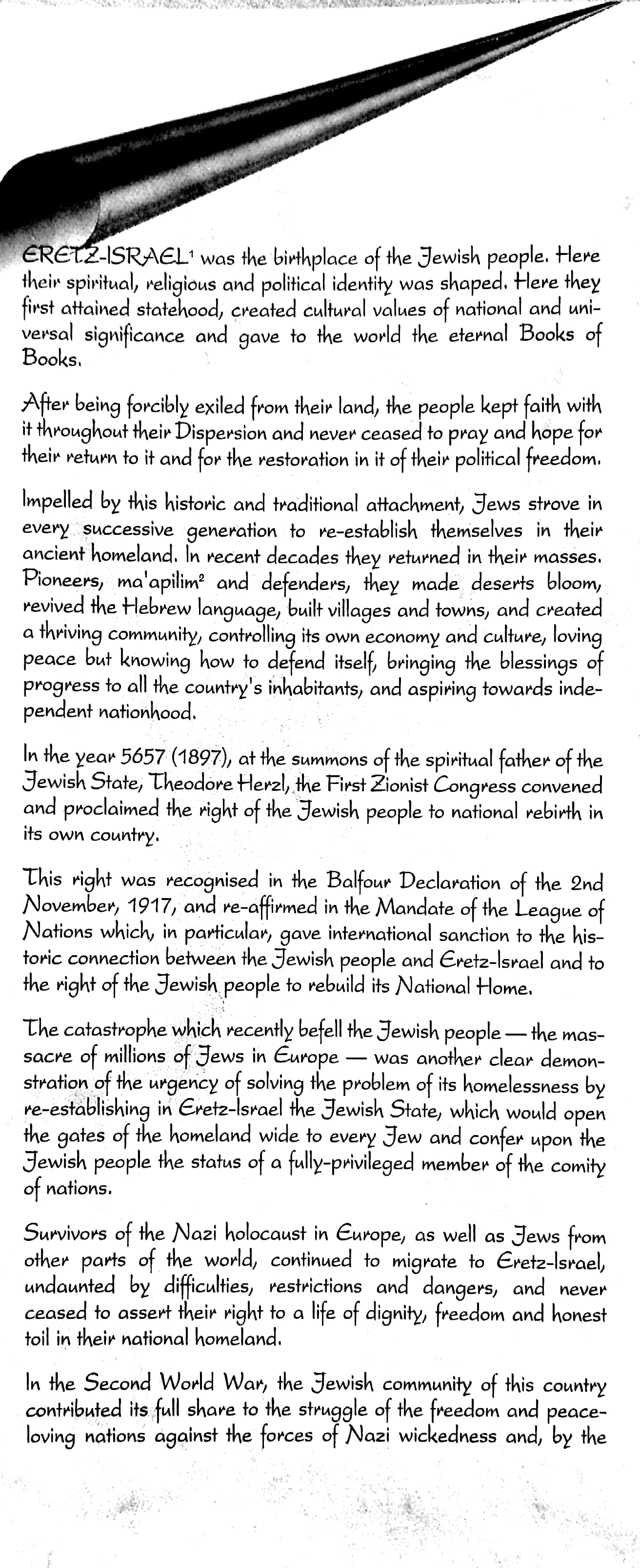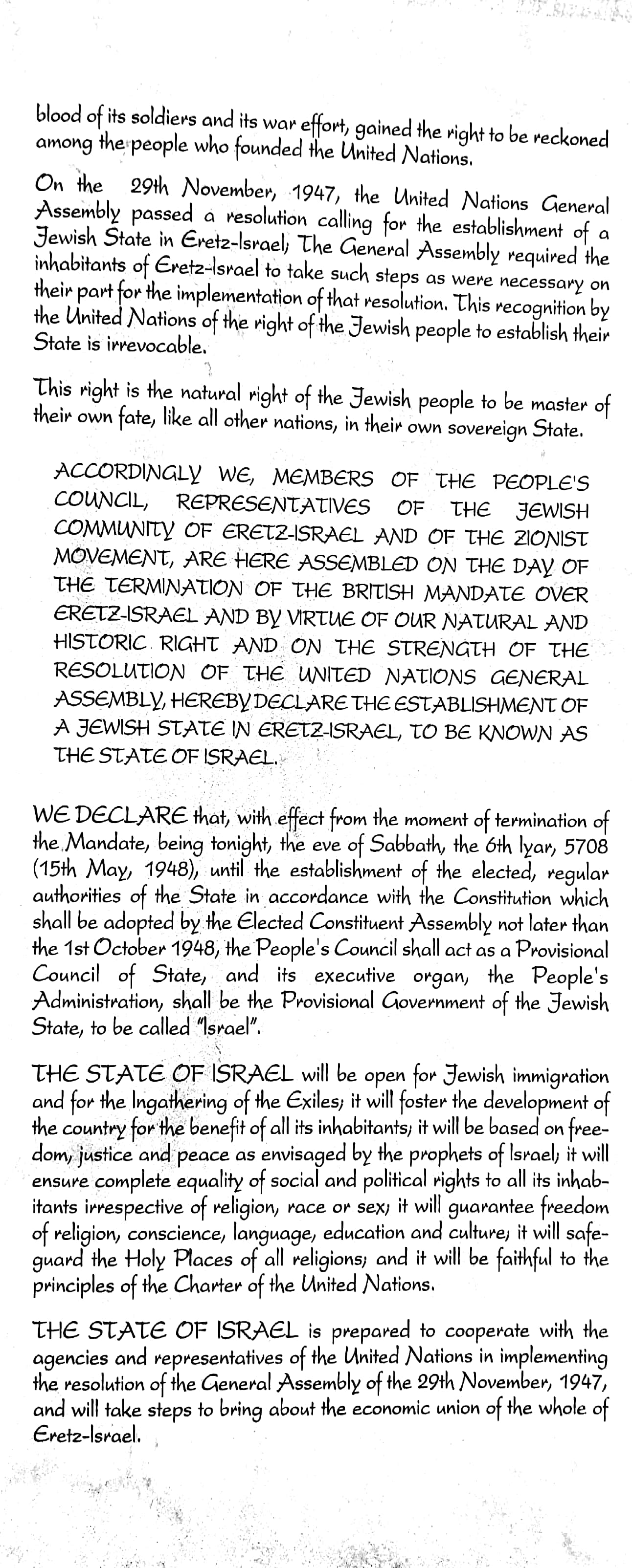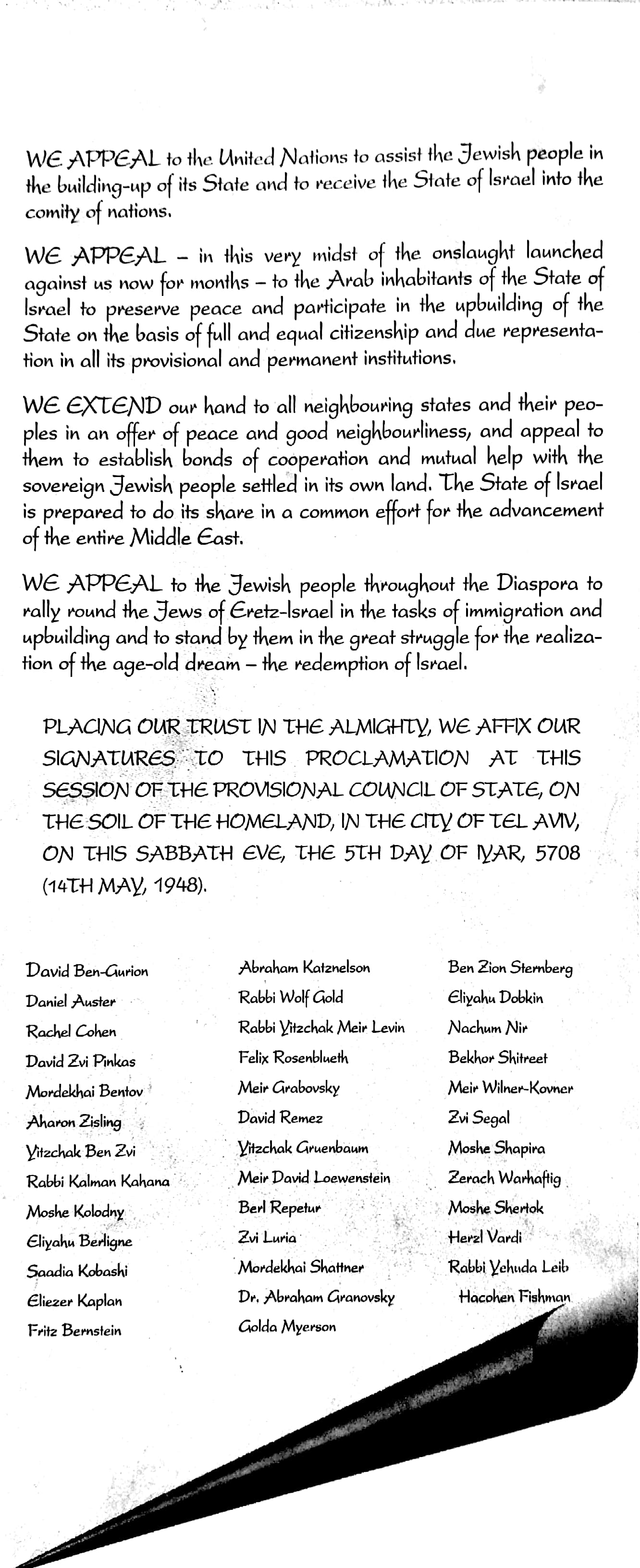 For a French translation of Israel's Declaration of Independence Here